Fast Foods
Calories in Domino's Stuffed Cheesy Bread
381

calories

Serving Size 2 piece(s) (about 136 g)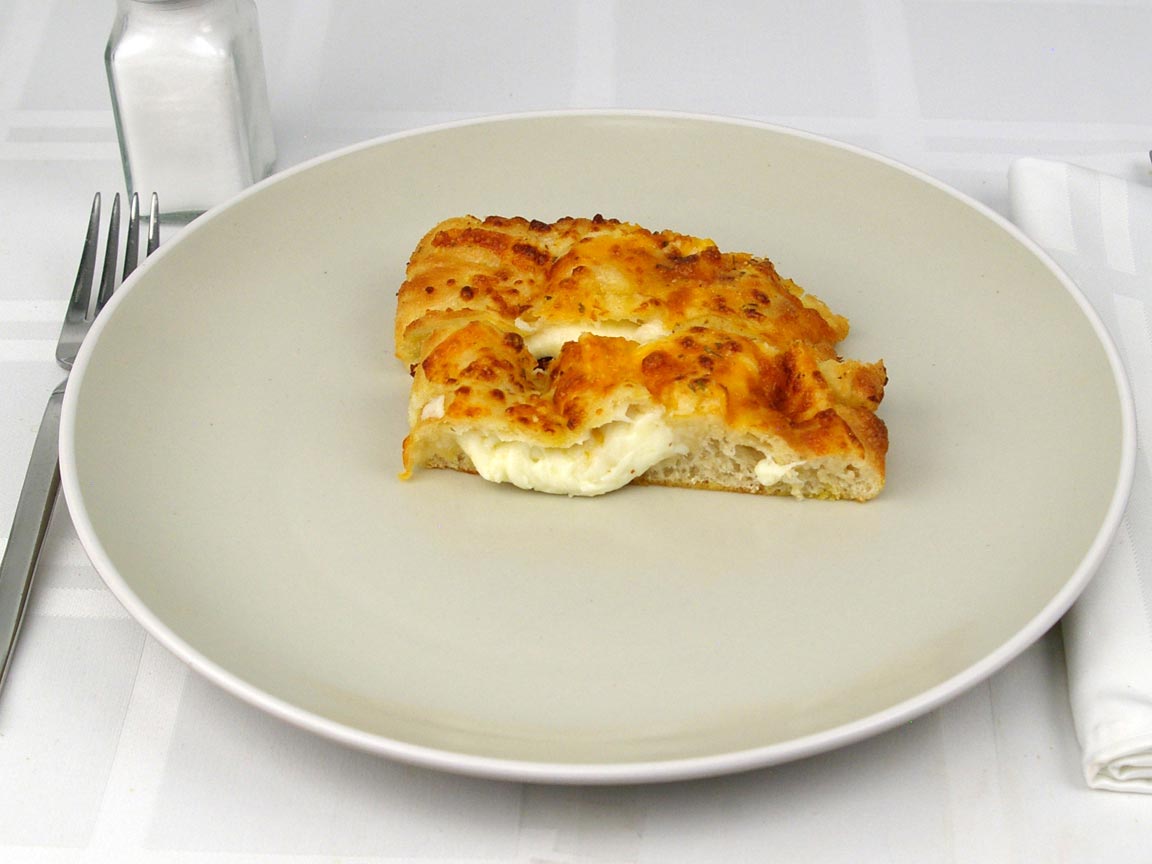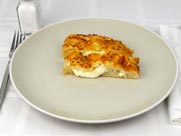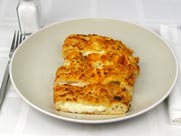 Nutrition Facts
Serving Size 2 piece(s) (about 136 g)
Amount Per Serving
Calories

381

Calories from Fat 151
% Daily Value*
Total Fat 17g
26%
Saturated Fat 7g
35%
Trans Fat 0g
Cholesterol 37mg
12%
Sodium 629mg
26%
Total Carbohydrate 42g
14%
Dietary Fiber 2g
8%
Sugars 2g
Protein 15g
* Percent Daily Values are based on a 2,000 calorie diet. Your daily values may be higher or lower depending on your calorie needs.
Embed this onto your website
Available portions
The Oven Baked breadsticks are filled with an exotic blend of 100% Mozzarella and Cheddar Cheese and for seasoning Garlic, parsley and Roman cheese are sprinkled. Per Order is cut into 8 pieces. Stuffed Cheesy Bread comes in three variations Spinach and Feta, Cheese only and Bacon and Jalapeno. It's a high-calorie food and is advised to take occasionally especially after workouts or in the morning when Basal Metabolic rate is high.
;
Food analysis
High Sodium Junk Food Bad Fat Source
There is 381 calories in 136 grams of Domino's Stuffed Cheesy Bread. With 276 calories per 100 grams, this food would be considered a Medium calorie density food.

Domino's Stuffed Cheesy Bread is High in carbohydrates, Medium in proteins and Medium in fats. You can look at the macronutrients graph below for a detailed ratio. This item has High quantity of carbohydrates and fats. This combinasion is usually indicating that you should stay away from this food labeled as "Junk Food".

With 30 grams of "Net carbohydrates" per 100 grams, it not safe to consume if you are following a Keto or Ketosis diet.

Related Searches bread cheesy stuffed domino's


Macronutrients split
15.9% Proteins
44.9% Carbohydrates
39.1% Fats
Nutrients and how much we eat of it play an important role on our health and body composition. To learn more on theses, check our blog posts on Proteins, Carbohydrates and Fats.
Mozzarella cheese is sliceable curd cheese which originated from Southern Italy. It is traditionally produced solely from the milk of the Italian Mediterranean buffalo. It is packed full of calcium ( an ounce contains 18% of your daily intake of calcium ) which is necessary to make bones and teeth stronger and healthier
Cheddar is relatively hard, off white, sharp-tasting, natural cheese originating from the English village of cheddar in Somerset. Cheddar is also a source of high-quality protein and Calcium. Research suggests that eating 40 gms ( i.e. 1.41 ounces ) of cheddar everyday help to reduce the risk of heart disease and stroke.
Food with similar macronutrients