68

calories

Serving Size 1 pouch(s) (about 110 g)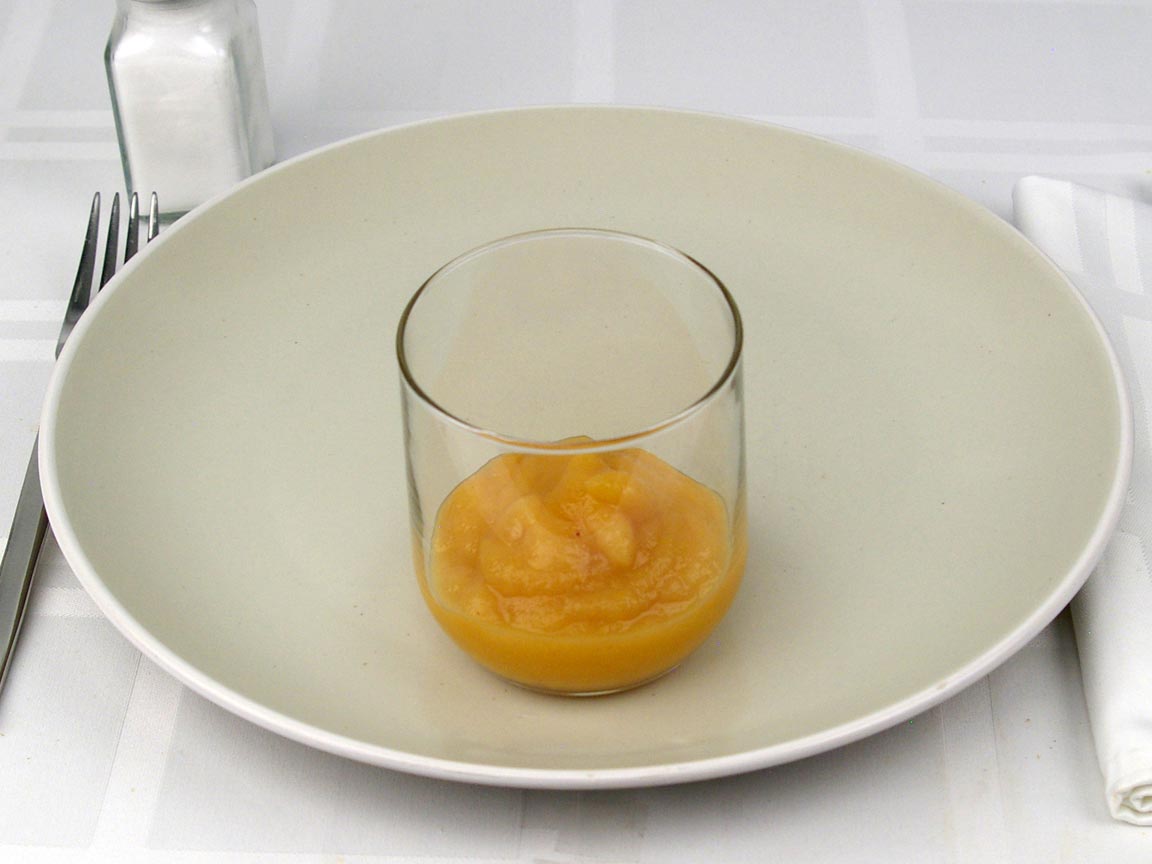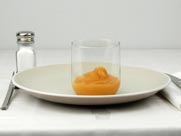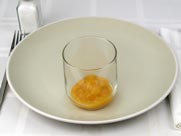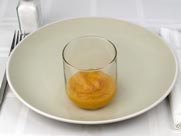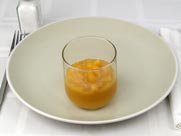 Nutrition Facts
Serving Size 1 pouch(s) (about 110 g)
Amount Per Serving
Calories

68

Calories from Fat 0
% Daily Value*
Total Fat 0g
0%
Saturated Fat 0g
0%
Trans Fat 0g
Cholesterol 0mg
0%
Sodium 0mg
0%
Total Carbohydrate 17g
6%
Dietary Fiber 3g
12%
Sugars 14g
Protein 0g
* Percent Daily Values are based on a 2,000 calorie diet. Your daily values may be higher or lower depending on your calorie needs.
Embed this onto your website
Available portions

Fruit Pouches are pureed fruit which is available in pouches. Sometimes they are not just fruit purees and include more interesting ingredients like chia seeds, yoghurt etc.

Fruit Pouches are easy to use, convenient, shelf-stable and more nutritious than other packaged snacks.

It is meant to replace unhealthy snacks and people who have time constraint find it easier to take fruit pouches instead of fruit. They are very popular among kids. They are usually of different flavours and taste and thus attract a lot of people
;
Food analysis
Low In Fat Low Calorie Density High In Fiber High In Sugar
There is 68 calories in 110 grams of Fruit Pouches - No Sugar Added. With 64 calories per 100 grams, this food would be considered a Low calorie density food. A Low calorie density usually indicate that you can consume a larger amount of food with less calories and are usually good choices when dieting.

Fruit Pouches - No Sugar Added is High in carbohydrates, Very Low in proteins and Very Low in fats. You can look at the macronutrients graph below for a detailed ratio. It has High quantity of fibers but also High quantity of sugars. It is recomended to consume less than 25 grams of sugars per day.

With 14 grams of "Net carbohydrates" per 100 grams, it not safe to consume if you are following a Keto or Ketosis diet.

Related Searches added sugar pouches fruit


Macronutrients split
0.0% Proteins
100.0% Carbohydrates
0.0% Fats
Nutrients and how much we eat of it play an important role on our health and body composition. To learn more on theses, check our blog posts on Proteins, Carbohydrates and Fats.
How are they made?
The fruit puree available in stores is made by mass producer where the fruits are chopped and washed. After that skin, stones and seeds are removed along with the fibre is also removed.

This creates smooth consistency. During processing, some of the water from the fruit is removed which concentrates the natural sugar more and produce a very sweet product.

When the puree is heated it loses many heat-sensitive vitamins. Sometimes sugar is added to enhance the sweetness.


Whole fruit Vs Fruit pouches
Though Fruit pouches are a better choice for snacks than cookies, fast foods. But in comparison to whole fruits, they are not a better choice.

Like whole fruits, it doesn't provide satiety because they contain more fibre and water and they also take longer to chew and digest.

Example The apple puree ( 90 gm serving size ) of a popular brand contains 13 gm of sugar and 1 gm of fibre whereas an equal serving of chopped fresh apple contains 9 gm of sugar and 2 gm of fibre.

These purees even contain preservatives. So the presence of extra sugar, less fibre and presence of preservatives makes them a less healthy choice.

So according to experts, it's better to use these while travelling or while working when people have a time constraint but not always. Some families become too reliant on them.

Especially in cases of young kids, it raises several concerns like delaying motor development, increasing picky eating and cavities.

The pouches actually oversimplify the eating process and keep the child away from the real taste of the fruit which becomes a problem later.

The child should learn to eat whole fruit otherwise overuse of pouches encourages their habit of sucking which they used to do while breastfeeding.
Food with similar macronutrients