130

calories

Serving Size 0.5 package(s) (about 135 g)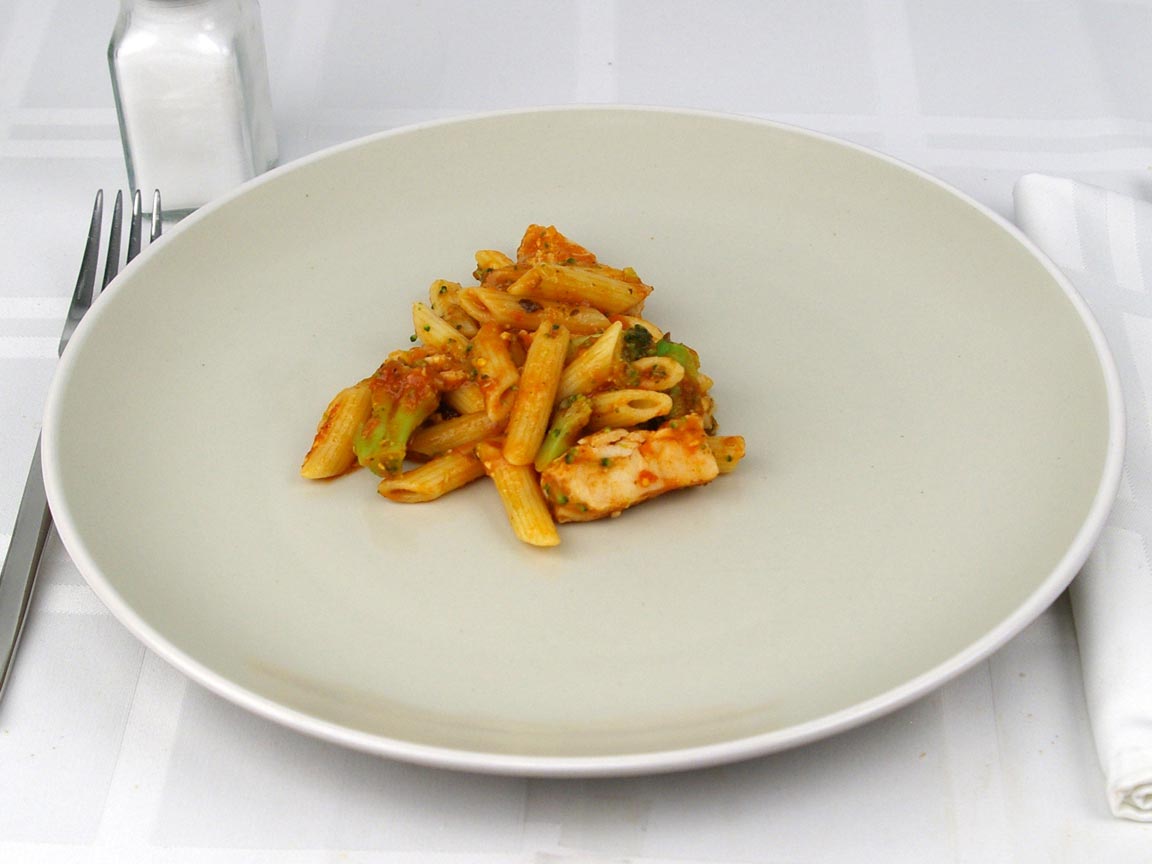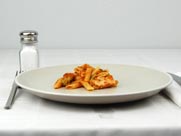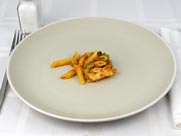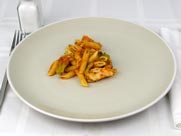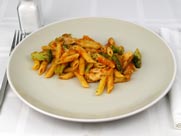 Nutrition Facts
Serving Size 0.5 package(s) (about 135 g)
Amount Per Serving
Calories

130

Calories from Fat 22
% Daily Value*
Total Fat 2g
3%
Saturated Fat 0g
0%
Trans Fat 0g
Cholesterol 17mg
6%
Sodium 275mg
11%
Total Carbohydrate 18g
6%
Dietary Fiber 2g
8%
Sugars 3g
Protein 10g
* Percent Daily Values are based on a 2,000 calorie diet. Your daily values may be higher or lower depending on your calorie needs.
Embed this onto your website
Available portions
The Story behind
It is said that around 16th Century the cooks aboard Neapolitan Ships which were returning from America invented the Marinara Sauce after Spaniards introduced tomato ( a central Mexican " New World " fruit ) to Europe.
;
Food analysis
Low Calorie Density High Sodium
There is 130 calories in 134 grams of Healthy Choice. With 89 calories per 100 grams, this food would be considered a Low calorie density food. A Low calorie density usually indicate that you can consume a larger amount of food with less calories and are usually good choices when dieting.

Healthy Choice is High in carbohydrates, Medium in proteins and Medium in fats. You can look at the macronutrients graph below for a detailed ratio.

With 12 grams of "Net carbohydrates" per 100 grams, it not safe to consume if you are following a Keto or Ketosis diet.

Related Searches healthy choice chicken marinara


Macronutrients split
31.5% Proteins
58.4% Carbohydrates
10.1% Fats
Nutrients and how much we eat of it play an important role on our health and body composition. To learn more on theses, check our blog posts on Proteins, Carbohydrates and Fats.
How to Make it?

Marinara is a classic Italian Sugo ( tomato-based sauce ) which is simple and sophisticated and made with only a few ingredients – Tomatoes, onions, garlic, dried oregano and Italian extra virgin olive oil.


It is cooked in a way so that it can retain the zest and brightness of tomatoes.


chicken pieces are coated with bread crumbs and parmesan and fried. Then they are covered with the basil marinara sauce. To enhance the taste it is topped with Mozzarella Cheese.


Nutritional Significance

The Tomatoes are a rich source of Lycopene ( antioxidant ), Vitamin C, Potassium, Folate and Vitamin K. It helps by reducing risks of cancer, heart diseases.


Onions are nutrient-dense low-calorie food packed with Vitamins, antioxidants and minerals which help by boosting digestive health, improving heart health etc.


The chemical compound in Garlic is called allicin which makes garlic beneficial in reducing the risk of heart diseases.


Olive oil is rich in monounsaturated fats ( MUFA) and contains antioxidants. It has anti-inflammatory properties, prevents strokes, protective against heart disease.


Lastly chicken is a very good source of protein which is a healthy alternative to red meat, low in saturated fat, high in omega 6 fatty acids and packed with vitamins like B6, B12 and minerals like iron, zinc, copper.
Food with similar macronutrients