133

calories

Serving Size 0.5 salad(s) (about 35 g)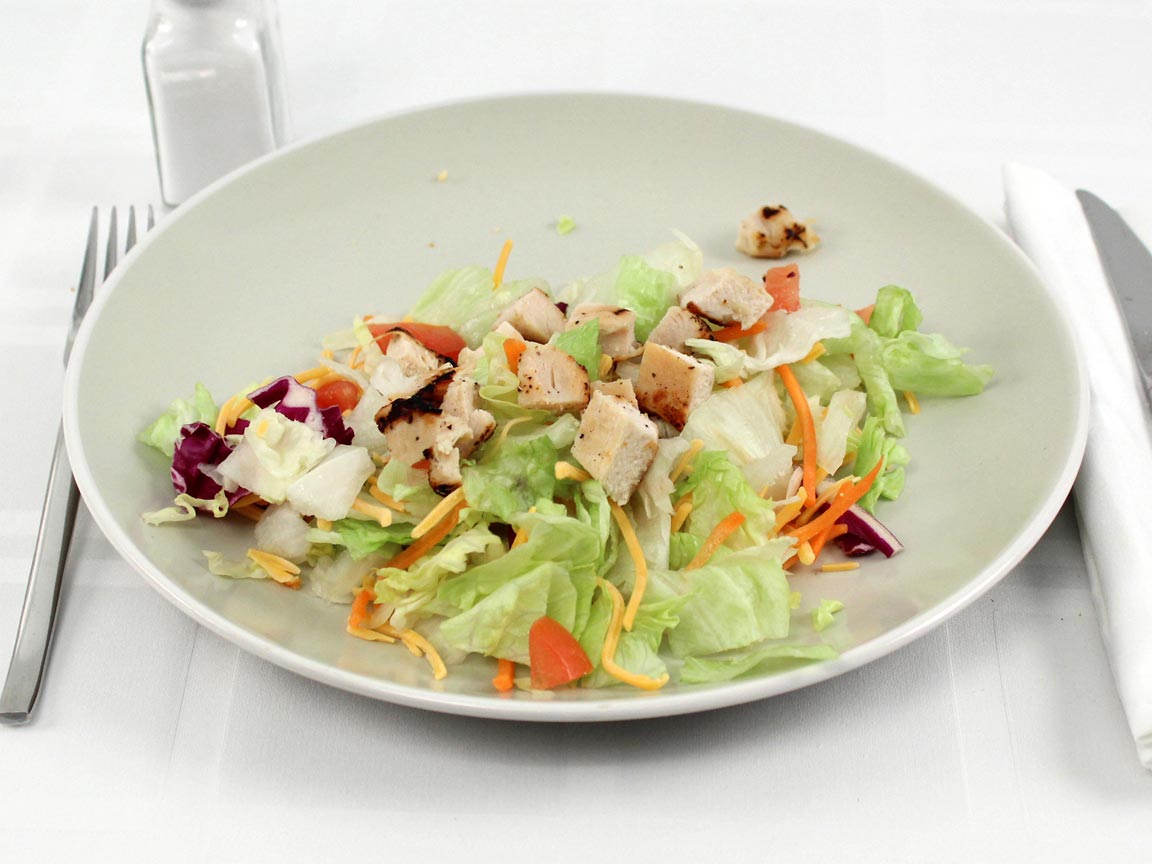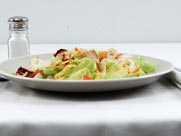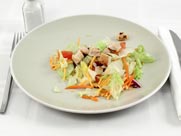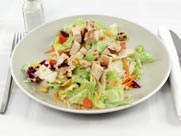 Nutrition Facts
Serving Size 0.5 salad(s) (about 35 g)
Amount Per Serving
Calories

133

Calories from Fat 49
% Daily Value*
Total Fat 5g
8%
Saturated Fat 2g
10%
Trans Fat 0g
Cholesterol 44mg
15%
Sodium 490mg
20%
Total Carbohydrate 6g
2%
Dietary Fiber 1g
4%
Sugars 2g
Protein 16g
* Percent Daily Values are based on a 2,000 calorie diet. Your daily values may be higher or lower depending on your calorie needs.
Embed this onto your website
Available portions
Health benefits of Chicken BLT Salad
It can be considered a calorie friend foods, as most of its essential ingredients like veggies and chicken have widespread health benefits. The vegies are loaded with nutrients including potassium, dietary fibre, folate (folic acid), vitamin A, and vitamin C. the chicken used in the salad is high quality and fibrous. It's one of the best and easily available sources of lean, low fat protein which contribute to muscle growth and development. That protein also helps support a healthy body weight and aids weight loss. Eating chicken suppresses and controls a body's homocysteine amino acid levels which, if goes too high, can lead to heart diseases. it is rich in phosphorus, an essential mineral that supports your teeth and bones, as well as our kidney, liver, and central nervous system function. As a whole if you are planning to get on a healthy diet then you must try out the DQ Chicken BLT Salad No Dressing.
;
Food analysis
High Protein High In Fiber High Sodium High In Sugar Bad Fat Source High Calorie Density
There is 133 calories in 35 grams of Chicken Salad. With 395 calories per 100 grams, this food would be considered a High calorie density food. Be carefull, High calorie density food tends to add up calories quickly and you should be carefull with your portion size if you are trying to lose weight.

Chicken Salad is Medium in carbohydrates, High in proteins and Medium in fats. You can look at the macronutrients graph below for a detailed ratio. It has High quantity of fibers but also High quantity of sugars. It is recomended to consume less than 25 grams of sugars per day.

With 13 grams of "Net carbohydrates" per 100 grams, it not safe to consume if you are following a Keto or Ketosis diet.

Related Searches dressing salad blt chicken


Macronutrients split
48.6% Proteins
17.2% Carbohydrates
34.2% Fats
Nutrients and how much we eat of it play an important role on our health and body composition. To learn more on theses, check our blog posts on Proteins, Carbohydrates and Fats.
Food with similar macronutrients